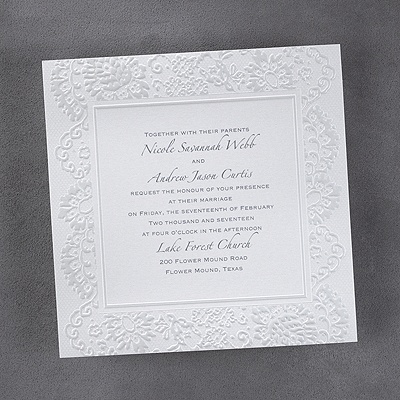 Personalized Wedding Invitations
Shop online for your wedding invitations.
Our selections include a variety of elegant styles from
traditional to modern.
Affordable Wedding Invitations
Wedding Supplies and Accessories
Wedding Napkins | Wedding Favors | Wedding Ceremony Accessories | Wedding Reception Items
Wedding Ribbon | Sand Ceremony Sets | Wedding Decorations
"You only get one chance to make a first impression!"